In June 1999, I went to Hisaronu in Turkey for two weeks with my girlfriend, Kerry. Here are a few pictures of our holiday.

The hotel was boarded by a pine forest. There were a couple of hamocks strung up, which were perfect for laying in the shade.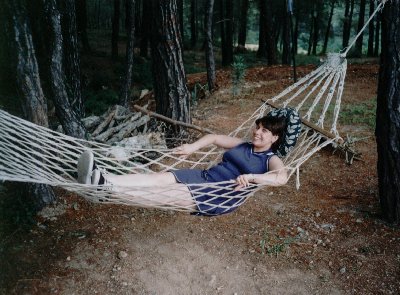 Kaya also know as the Ghost Village, is where there is a deserted village. It was about 2 miles from the hotel and we walked down to it one evening.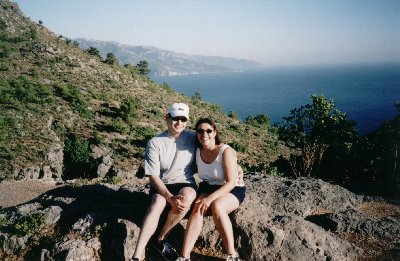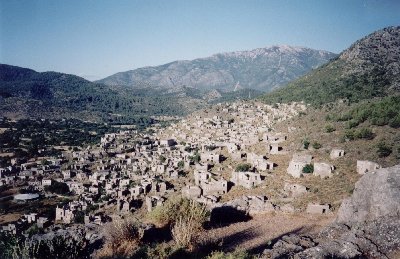 Fethia Port (The nearest big town) Looking out into the Med. This is where we started out boat trip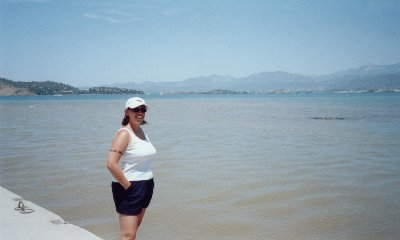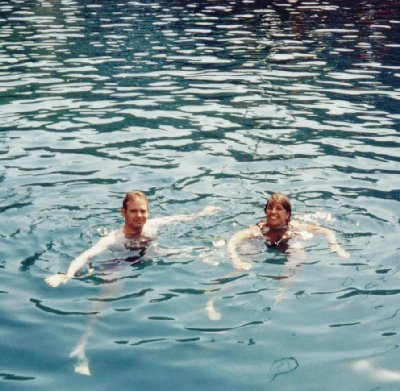 Fethia Market, where it was about 100 degress in the shade. Here we are by a stall of Turkish delights. There are about 20 different flavours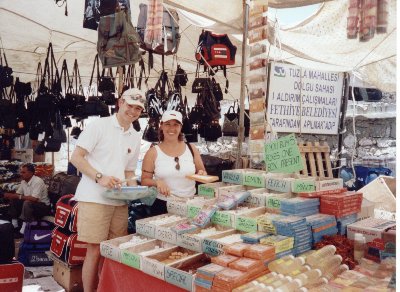 On a pedalo in the bay of Oule Diniz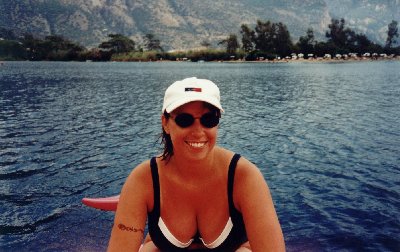 Turkish dancers, The faces are drawn on to the people's stomachs, and their arms are holding up the turban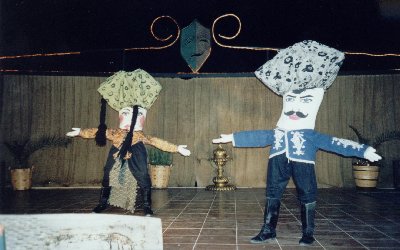 Playing Volleyball with the Turkish waiters at the hotel. It was VERY competitive. (I'm the good looking one in the orange T-Shirt in the middle of the picture)